Becca is a designer with a wide variety of experiences in branding, event design, visual design, product design and account management. Born and raised in Los Angeles, Becca found a love for graphic design in a high school Computer Arts class where she first learned how to use Illustrator and Photoshop. She decided to pursue her passion in college, and received a BFA in Graphic Design and Interactive Media from Northeastern University in Boston, MA.
Previous companies: Tribe Dynamics, Boston Globe, HubWeek, Scout, Sametz Blackstone, Guy Carpenter, illuminea and Anthropologie.
Outside of work, Becca loves Boston Terriers, traveling, cooking, fitness, and exploring.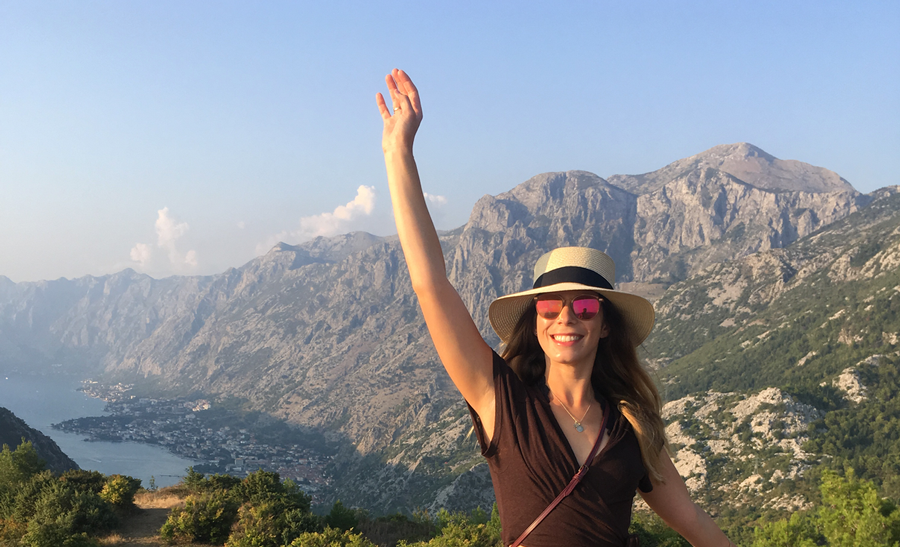 Photo taken in Kotor, Montenegro in August 2018